Our Process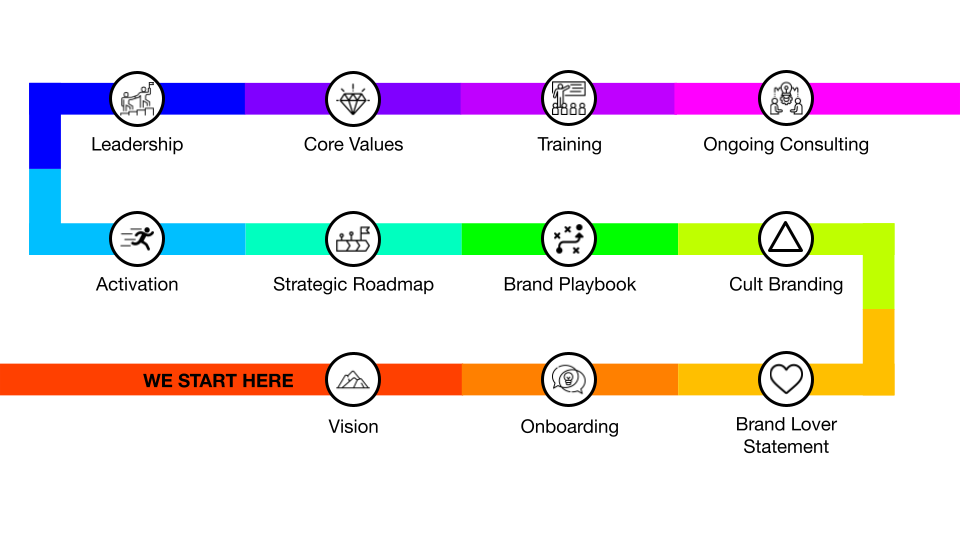 Case Studies

What: GripGrab, a cycling essentials company, was well established in the Danish market and had a presence in several European markets. They were looking to expand more into Europe and into the North American market. To ensure success of the expansion, we helped them create a comprehensive understanding of their brand and best customers that could be easily translated to anyone working for the company. This resulted in a new brand style guide, a new website, a new focus on their products, and a detailed company vision that aligned all departments towards the same goal.
How: We took the founders and department heads of GripGrab through our Brand Playbook and Roadmap process. The Brand Playbook created a comprehensive guide for making all branding related decisions that was translated by their marketing team into a style guide and a new look that would resonate with their passionate fans. We led the founders and CMO through the Roadmap process to create a detailed 3-Year Vision that inspired the executive team, brought the product strategy to life for the first time, and got everyone pushing towards the same goals for the brand.

What: Working with Kohl's Department Stores for almost a decade, we helped Kohl's gain a consistent increase in market share, even during a recession. This resulted in over $2 billion annual growth during our time with Kohl's.
How: We did a deep dive into Kohl's customers via customer interviews, surveys, and analysis of existing data to understand what their best customers–their Brand Lovers–loved about Kohl's. We translated these insights into the Cult Branding Playbook that resulted in a new customer segmentation and helped Kohl's develop strategies to enhance the Brand Lovers' love for the brand and get other segments to see the tensions Kohl's can solve, bringing value to their lives. We worked with the executive marketing team to develop high-level strategies and advised on ad execution to bring the brand's story to life and increase market share.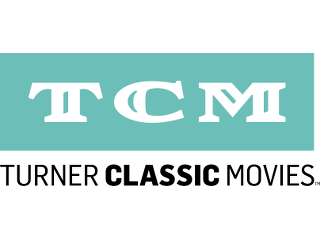 What: Turner Classic Movies (TCM) had a strong following of viewers and an active community of online members, but they didn't have a means of monetizing their viewership. We helped identify online and offline positioning strategies and viable brand extensions that represented over $500M in new revenue opportunities. Our process led TCM to acquire a new library of classic movies, establish the annual TCM Classic Film Festival, and launch an ecommerce site dedicated to TCM souvenirs and merchandising.
How: Digging deep into TCM's forum, we found TCM's most passionate fans. We traveled the country interviewing them to understand their passion for classic movies and how TCM brought that to life. We used our understanding of psychology to translate these interviews into insights. And, we combined these insights with our knowledge of best business practices to give TCM a way to both connect deeper with their customers and offer them products that they'll love. This resulted in TCM being able to turn customer passion into profit.
As a marketer, keeping the brand that I steward on track is perhaps the most important and difficult challenge I face daily. The rate of speed at which the world is changing requires significant insights, strategies, and nimbleness. Today's environment can be a destroyer of brands if one is not consistently in tune with the customer. BJ's processes provide a deep understanding of the passion that one's best customers have for the brands they love. This understanding guides the strategies and dialogue within the organization with confidence and alignment that expedites decisions and provides the filter through which decisions are made and positive results are achieved.

BJ and his team at The Cult Branding Company respect and understand what so many strategists miss: Before we can be experts on product or sales or the market, we must first be experts in human nature. The Cult Branding team is not playing with academic exercises. They are working in the real world, and they have a proven track record of building healthy, sustainable businesses for some of the best brands in the world.

We believe our best years lie ahead, but we need stronger, clearer guidelines for decision making. That's why we've chosen to work with The Cult Branding Company.

Be Inspired

Get the seminal books that challenged everything we knew about brand strategy and its execution, and now Customer First.

The Power of Cult Branding

Master Cult Branding: Learn seven key principles to elevate your brand to cult status, as demonstrated by giants like Apple and Harley Davidson.

Connect Emotionally: Gain insights into leveraging psychological and sociological aspects for deeper emotional connections with customers.

Ethics over Profit: Discover how prioritizing customer service and ethics can drive brand success beyond just profit margins.

Boost Financial Performance: Understand how effective cult branding can significantly enhance a company's financial health and investor appeal.

Customers First

Enhance Customer Loyalty: Learn Brand Modeling to deeply engage and transform customers into enthusiastic brand advocates.

Learn from the Best: Gain actionable insights from the success stories of leading brands like IKEA, Nike, and Coca-Cola.

Drive Growth and Differentiation: Discover strategies to differentiate your products and boost growth through targeted brand extensions.

Refine Your Marketing: Embrace a sophisticated marketing approach with Brand Modeling to connect effectively with your most valuable customers.

Why We Talk

Unlock Consumer Insights: Understand why customers talk about brands to harness the power of word-of-mouth marketing.

Digital Era Adaptation: Learn how digital advancements have reshaped word-of-mouth, offering new opportunities and challenges.

Understand Market Influence Shift: Grasp the growing influence of consumers over brand perception in today's market.

Align Expectations with Results: Discover strategies to effectively bridge the gap between marketing expectations and actual outcomes.




About The Cult Branding Company

With over 20 years of experience as The Cult Branding Company, we've honed our strategies and methods to help companies identify their brand's DNA, gain deep consumer insights, and understand the marketplace ecosystem.We are an independent agency that creates strong and provocative relationships between good companies and their customers.

Let's Work Together!