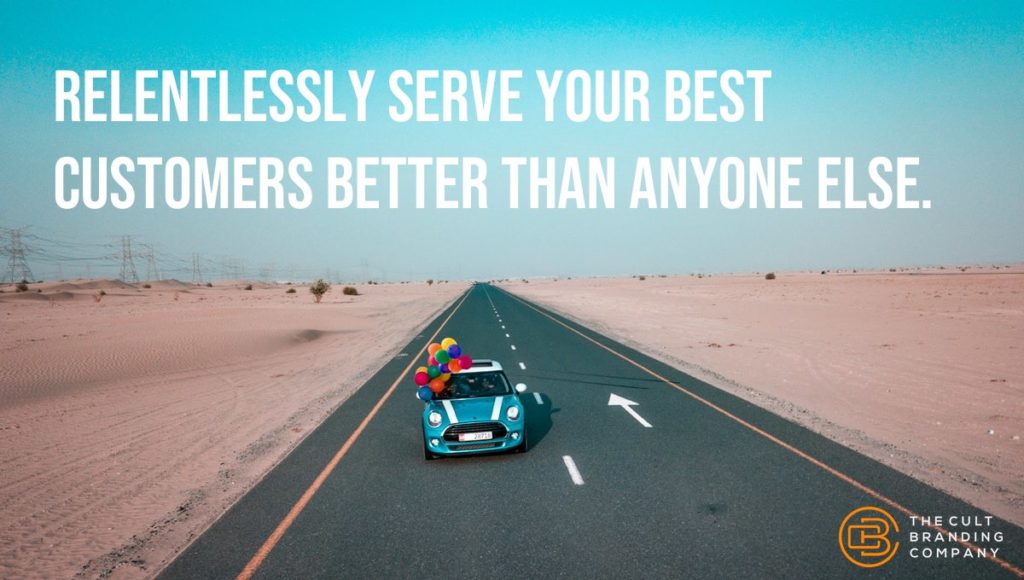 Here are eight steps you can take to begin building brand loyalty.
Step 1: Focus on your best customers
Build your business around your best customers—what we call Brand Lovers—instead of trying to aimlessly drive sales. Over time, your return on marketing and innovation efforts will rise.
Step 2: Listen to what your customers are saying
Listen to what your Brand Lovers are telling you. Don't be a transaction-making machine. Be a real person and build a business to serve real people. Care about them and they might just care about you.
Step 3: Understand what makes your customers tick
Learn how your Brand Lovers think, feel, and behave towards your brand. This isn't easy, but if you can decode their motivations for doing business with you, you'll be better positioned to create long-term customers. Talk to your customers. Read their comments about you and your products on the web. Read blog posts related to your brand. Most of all, truly listen to what your customers are saying.
Step 4: Determine why your customers choose you
Why are your current customers buying from you instead of your competitors? Knowing the answer to this question can define the future of your business and the level of brand loyalty you cultivate. Understanding what drives your customers' choices isn't easy because you need to decode the conscious and unconscious motivators influencing your customers' buying decisions. And that's no easy task, but it's well worth the effort.
Step 5: Relentlessly serve your best customers better than anyone else
Give your loyal customers plenty of reasons to stay with you and no reasons to leave. Push your business to continually find ways to make your customers' lives easier and better.
Step 6: Find ways to wow and surprise your best customers
Do something extraordinary and unexpected for your loyal customers. Instead of playing with "word-of-mouth marketing" programs, focus on better serving your customers and word of mouth will happen naturally. Simply put: give your customers something worth talking about.
Step 7: Focus on what your brand does best
If you try to be all things to all people you'll end up being nothing to everyone. Be bold. Be unique. Differentiate your brand around your strengths.
Step 8: Deliver on your brand's promise
First, determine what your brand stands for. Then, become relentless in your dedication to deliver on your brand promise each and every day.
Onward
Following these eight steps isn't easy, but doing so will put you on the road to building lasting brand loyalty. Good luck!