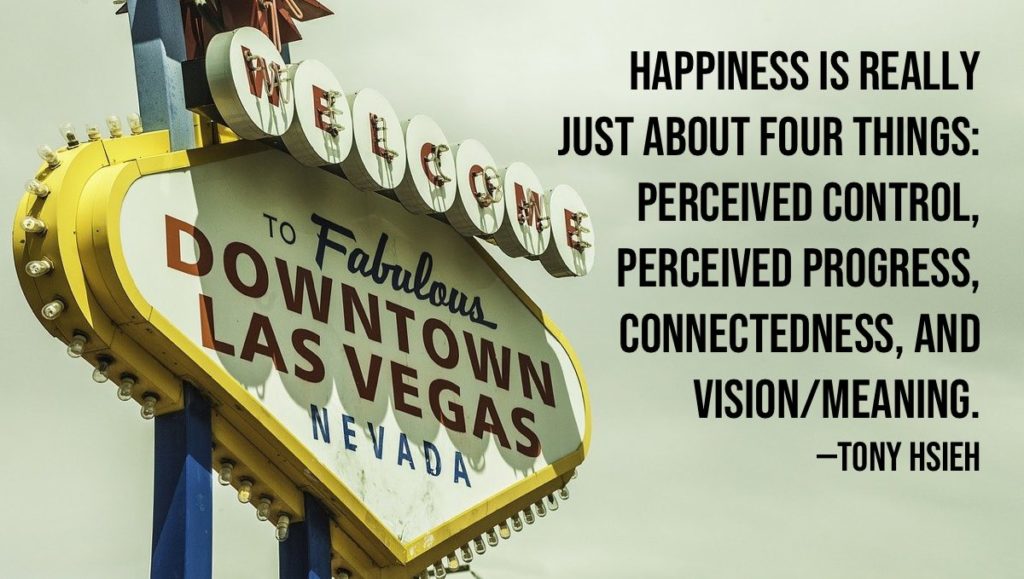 This reminds me of a (possibly apocryphal) story I heard about a shoe company back in the 1800s that sent a couple of their employees to a distant land for a month to scout the region and determine the market opportunity there. One of the employees came back and said, "Nobody there wears shoes! There's no opportunity there!" The other employee came back a week later and said, "Nobody there wears shoes! There's so much opportunity there!"Tony Hsieh1
Like many people in the business world, I was saddened to hear of the passing of Tony Hsieh last week. Not only did I have a lot of respect for Tony, but I was fortunate to call him a friend.
If you ever met Tony, you'd know he was definitely like the second employee in the story he recounted. Tony saw potential everywhere, not just in businesses, but also in people. Whether it was empowering Zappos employees to pursue their passion projects or listening to an artist friend around a campfire in the yard near his airstream, Tony saw possibility where others would just see half-baked ideas. 
Tony believed that businesses could be a sourced of good in the world. Businesses weren't just for delivering profits; they were for delivering happiness. Profits just happened to follow.
Without Tony, I doubt core values would be as widespread as they are in the business world.
Core values, when used to their fullest potential, serve as guides for our actions to make sure that not only do we help a company achieve a purpose beyond profit but also that we can act as our best selves.
It's impossible to think of anyone else who could have popularized such an important approach to business: Core values set the conditions for people to achieve meaningful goals. And, that's what Tony tried to do for all of those fortunate to spend time with him: set the conditions for them to succeed at what gives them meaning and makes them happy.
In the end, it turns out that we're all taking different paths in pursuit of the same goal: happiness.Tony Hsieh2
_______________________