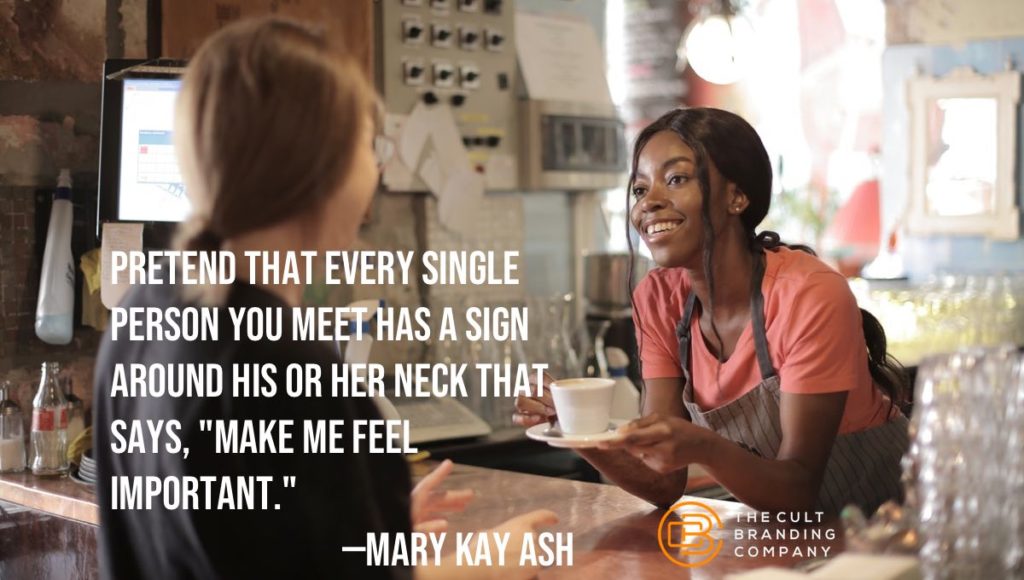 One of the most pernicious and underappreciated difficulties in businesses is the fight to feel valued. But What happens when customers feel devalued? In almost all our research, three things happen:
Devalued customers destroy your brand's reputation.
Devalued customers don't come back.
Devalued customers will make your competition stronger.
Pretend that every single person you meet has a sign around his or her neck that says, "Make me feel important."Mary Kay Ash
Put away your cell phone.
Notice something good about your customer.
Connect with the eyes. Eye contact signals interest.
Ask good questions. Good questions are more important than selling.
Seek input and advice from the customer. Ask, "What do you think?"
Be kind.
Do your best.
How might you let your customers know they are important today?
Because I know you enjoy learning, check out these additional articles to round out your knowledge: