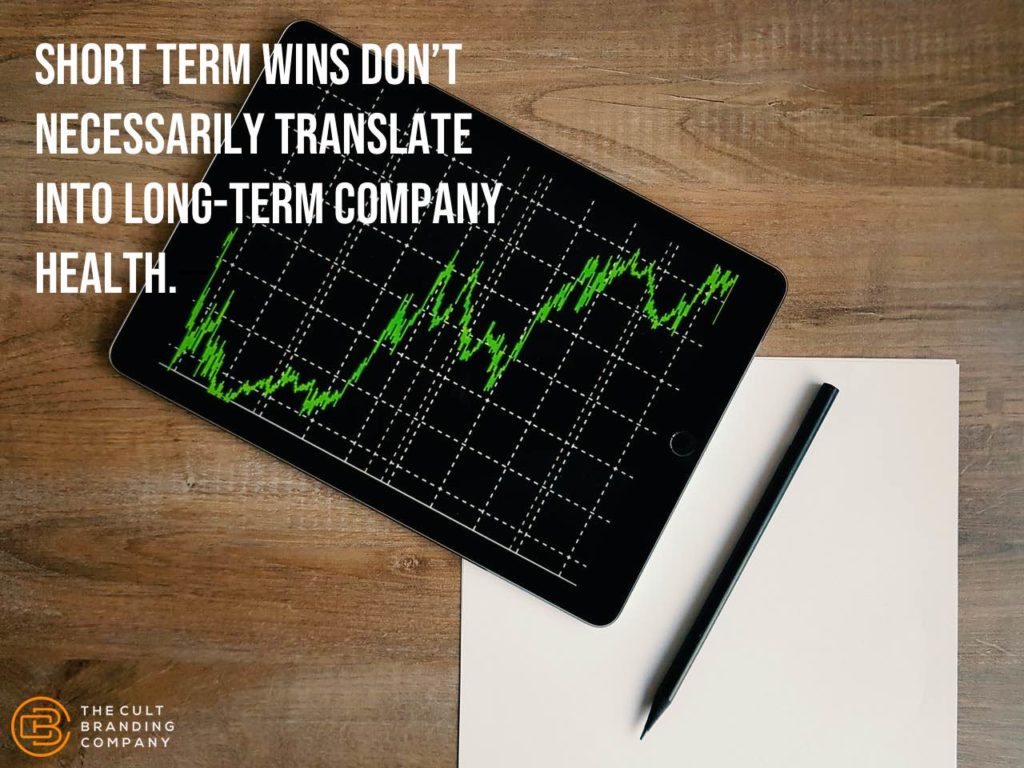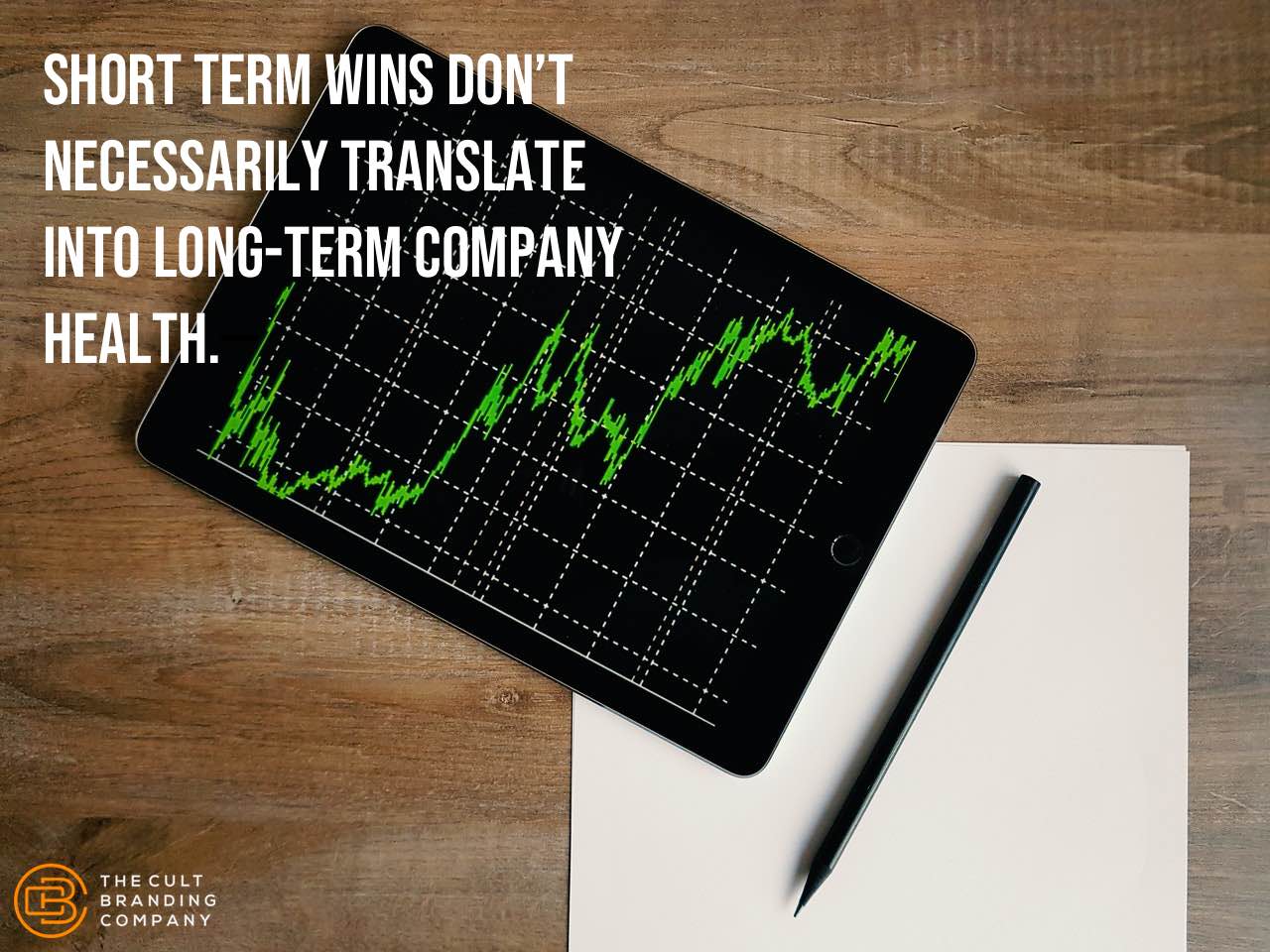 Can the sum of a row of many victories over many years be defeat?General Löwenhielm in Gabriel Axel's Babette's Feast
New customers! More revenue! Huge ROI!
Immediate, positive results are attractive and addictive. It's easy to understand why: People get praise from their bosses. The current market rewards quarterly capitalism with most investments currently being held somewhere between four and eight months—a big change from the average holding of over eight years during the 1960s.1 And, many people's jobs depend on these immediate results.