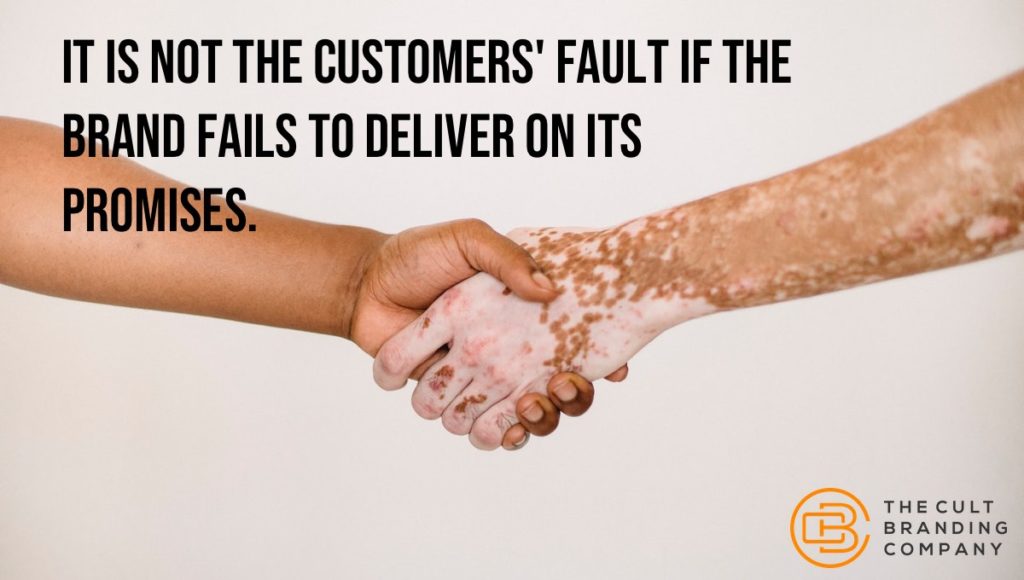 Leaders may struggle to create brands that are still relevant in today's culture due to the high but ambiguous expectations they must achieve. Consider the tried-and-true method of identifying and aligning around a compelling brand promise. This is critical when comparing your brand's performance to its objectives. The "should" behavior of a brand may be established across all touchpoints, although there may be inconsistency.
It's much easier said than done.
Pointing to a single feature of the brand and expecting results isn't going to cut it. Despite this, corporations spend billions of dollars on training programs as an obvious "cure" for brand behavior. According to HBR, $160 billion is spent in the United States alone on ineffective training programs. Bad conduct endures in the absence of proof that these interventions improve organizational performance.
Blaming it on external circumstances is also not an option.
It is not the customers' fault if the brand fails to deliver on its promises. If the market changes and customers do not respond as they did in the past, the brand's behavior must be adjusted.
To truly ignite change, a thorough approach that examines behavior both inside and outside the business is required.
1. Obtain an outside viewpoint
Change in brand behavior occurs from within, but top-down change is extremely impossible to ignite from within. According to a recent HBR article on leadership development, "HR managers and others find it difficult or impossible to approach senior leaders and their teams with an uncomfortable truth."
Using an outside agency to help identify the shifts in behavior that the brand needs to make and establish a clear strategy can ignite the behavior change in a far more productive way than if the job is tasked to internal leadership.
2. Begin at the top
Begin by engaging with senior management to identify the brand's values and strategic direction with the help of an external team. Then, identify the shift in behavior in your leadership team and commit to making changes that are in line with the strategic direction. The brand's promise should act as a guidepost in determining the type of behavior that needs to be altered.
3. Examine and reorganize roles and responsibilities
This must occur at all organizational levels in order to represent the brand's promise and encourage change. It is vital to ensure that the brand has the infrastructure in place to support its promise. A brand that is built on its exceptional customer service, for example, must have the right team and people in place to execute.
4. Evaluate day-to-day behaviors
Evaluating day-to-day actions outside of job descriptions assists workers in identifying the specific things they can do to better reflect the brand. At the end of the day, the simple things that a brand performs should reflect its promise.
5. Measure Change
Setting new behavioral expectations is one thing. Another is to hold the individuals behind the brand accountable for the new conduct.
6. Alter and adapt
In order to sustain new behavior, it is critical to constantly adjust and adapt your processes and procedures. Set a timetable for change and commit to reevaluating what works and what doesn't within that time frame. There is always room for advancement.
If the brand needs to change its behavior to improve its reputation, following these six stages will assist to ensure that the change is widespread and long-lasting. When done correctly, it can boost employee engagement, sales, and people's perceptions of your brand and organization.