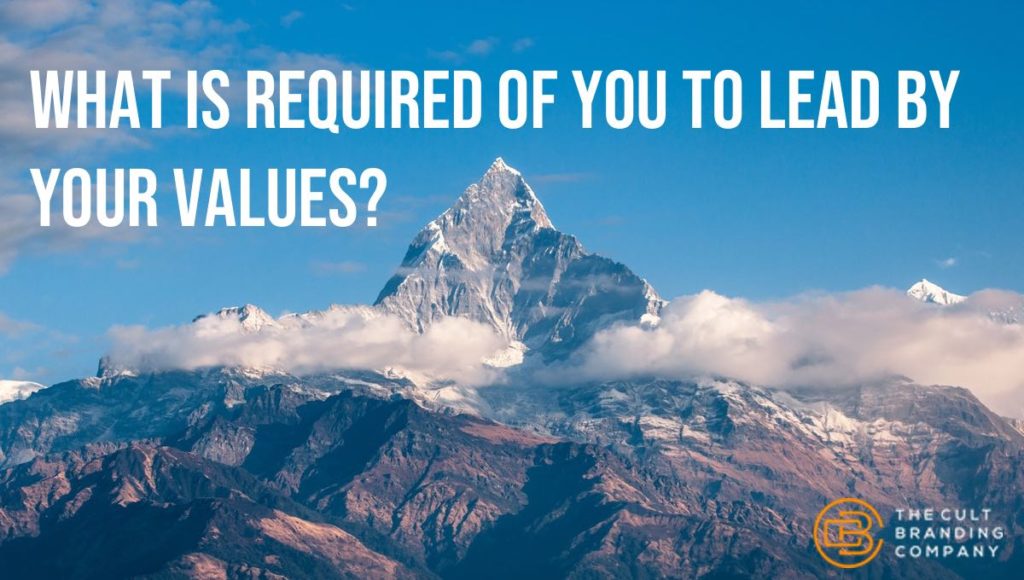 Swiss psychiatrist and psychoanalyst Carl Jung often would refer to the two-million-year-old self, even when speaking to a child. Jung understood that inherent in our humanity is the wisdom of the ages.
Here are three steps you can take to start developing yourself so you can become the leader you want to be.
Step 1: Define Your Leadership
Decide who you want to be as a leader. Remember that at the heart of great leadership are deep values. Here are a few simple questions to help you start your new vision:
What are your top three values?
What is required of you to lead by your values?
How do you inspire others?
After you answer these questions, put pen to paper and do some journaling. Use emotive words to describe your leadership experience and how you will feel once you have become the kind of leader you want to be.
You are the creator of this experience. There's no one stopping you from developing a vision of whom you want to be, how you want to be perceived, how you want to feel, and how you perform your role.
Step 2: Make Friends with Reality
Telling the truth is the tricky part. This move is second in the process for a reason. If you start with facing reality before you define your vision, you may get discouraged. Telling yourself the truth about where you are today takes courage.
As you look at what you want to create, assess where you are in comparison.
Step 3: Build a Plan to Close the Gap
As a leader, you need to be a good planner. There's no better way to test and train your planning abilities than to start with yourself. Your plan includes shoring up your weaknesses, developing new skills, and building empowering habits.
What kinds of accountability systems do you need so you can measure your results, course-correct, and celebrate your accomplishments?
Onward
You were chosen to lead because of your character, your initiative, your work ethic, and other excellent qualities.
You don't have to wait if you have an entrepreneurial mindset to commit to your leadership journey. No matter how much you invest in yourself, that investment is never wasted; it always gives you a return.
Sometimes the best insights can come from setting aside time away from the busyness to reflect on your own. Having a close group of trusted advisors is powerful but it should not be a substitute for introspection and reflection.