21 Brands That Have Fanatics and Cult Followers
Cult Branding is the art and science of creating human experiences that lead to a feeling of belonging. This feeling provides a sense of shared consciousness with others, supported by ritualistic behavior.
Cult Branding is so effective that many loyal customers convince their friends and family to choose one company over another based on their deep love and connection to the these brands. Companies with cult branding strategies enjoy additional purchases from friends and family that are excited and ready to get into the group and share the ritual of the brand.
There are many ways to create a Cult Brand, from giving consumers a sense of belonging to simple acts of kindness that create long-term bonds with the consumer. Cult Branding is the the result of a superior understanding of the customer where consumer insights (big data) and humanities (human needs) come together.
There are many weak brands and Average Joe brands in the marketplace. There are even numerous iconic brands in the world, which most other companies aspire to emulate. But few brands ever develop a deep, penetrating relationship with their customers. Few brands truly win the heart's of their customers, which breeds authentic customer loyalty. Few brands ever adhere to the Seven Rules of Cult Brands that produce unfettered customer loyalty.
Here are 21 of the most powerful Cult Brands and how Cult Branding has shaped their relationship with their customers and Brand Lovers.

Amazon.com
Starting in 1994, Amazon.com focused on creating an online shopping experience that anyone could fall in love with. Allowing customer feedback in reviews, fast shipping with free returns, and letting the customer know they are always right, helped Amazon slowly grow into the largest online retailer. Over the last decade, Amazon has developed a customer base of around 30 million people and they are more focused on their customer than ever before. CEO Jeff Bezos, consistently ranked as the #1 outperforming CEO by Harvard Business Review, is the quintessential customer-obsessed business leader.
Bezos examples, "If you're customer-focused, you're always waking up wondering, how can we make that customer say, wow? We want to impress our customers—we want them to say, wow. That kind of divine discontent comes from observing customers and noticing that things can always be better."

Apple
Apple is the epitome of self-empowerment and self-fulfillment combined into one brand. How else to describe a Cult Brand whose original slogan for the Macintosh was, "the computer for the rest of us"?
Apple doesn't just build products, they build products that their faithful fans want. And, they have a variety of interesting ways of preaching and listening to the choir. For starters, Apple hosts a User Group University at Macworld expo where leaders from Mac User Groups—those essentially independent clubs started by Apple aficionados—meet with each other for a full day of workshops and conversations about Apple's latest products. Apple showers all attendees with free logo merchandise, as well as employee discounts at the company store. Not only does Apple come away with invaluable feedback from a great group of customers, but it re-energizes its faithfuls.
Apple also asks individuals who run successful Mac User Groups in their communities to participate and to help Apple work with less successful user groups in the region. They continually gather feedback for Apple and look for Mac success stories to share. By following this game plan, Apple is able to give its customers the product enhancements they really want and a community to which they want to belong.
Visit the official Cult Brand profile for Apple.

Oprah
It's hardly an accident that Oprah Winfrey has maintained such a fervently steadfast and devoted fan base during her career. She has used her talk show as a daily platform for holding heart-to-heart discussions with her audience. Some TV personalities seem distant and removed from the general public, but Oprah has never shied away from sharing intimate, personal details about her life with her audience. Oprah shows her viewers that when the lights and cameras are off, she faces many of the same problems as they do. She is indeed an ordinary person with ordinary problems to overcome. It's her seeming vulnerability and fragility that make her that much more inclusive of a brand.
Whether you like or dislike Oprah, you can't argue with the fact that she really does care for people that are, "improving the lives of others." The halo effect the Oprah brand receives from these community activities is very real. We all feel a certain warmth and quiet joy from helping others. Brands that bring about these feelings in us will almost always hold a special place in our hearts.
Visit the official Cult Brand profile for Oprah.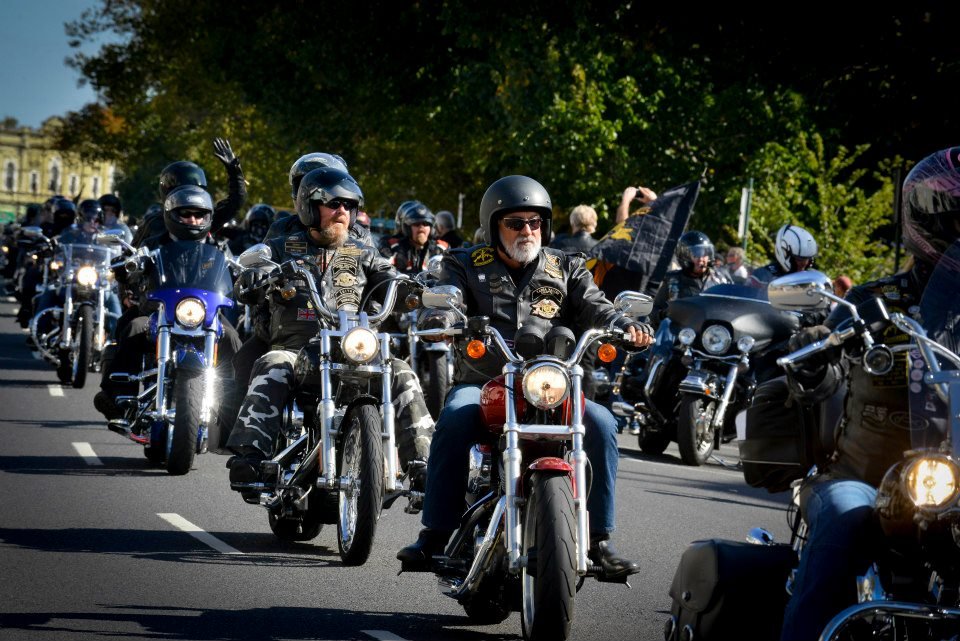 Harley Davidson
Given financial constraints, Harley couldn't engage in a traditional advertising campaign to win over customers. In 1983, CEO Vaughn Beals announced the launch of the Harley Owners Group (H.O.G.), which he saw as a grassroots way to reconnect Harley's brand and lifestyle with its most faithful customers.
The spread of these groups was guerilla marketing at its best: membership was generated primarily from inexpensive promotions at dealerships and word-of-mouth. H.O.G. groups gave enthusiasts a structured way to meet, swap stories, and schedule rides with other evangelists.
They didn't stop with creating members groups. They started sponsoring rallies around the country. In doing so, not only did they solidify their communities, but they also used the rallies as a killer sales tool. They bring motorcycles to the rallies for people to tryout. This concept reaches its apex each year at Bike Week in Daytona Beach and the Sturgis Rally and Races in South Dakota. Collectively, the events attract over half a million Harley enthusiasts.
In creating these events, and paying attention to its customers, what Harley is ultimately selling through its motorcycles is the opportunity to experience the feelings of raw freedom and empowerment that one receives from strapping on some leather and riding a bike down the open road. These are feelings common to Americans of all ages, races, and backgrounds.
Visit the official Cult Brand profile for Harley-Davidson.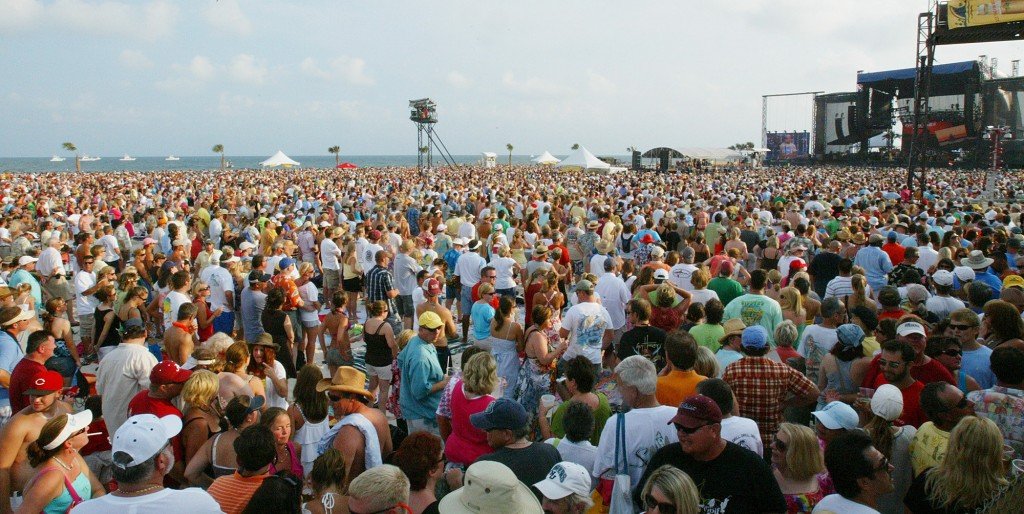 Jimmy Buffett
When an unknown Jimmy Buffett moved to Nashville in 1969 to take his shot at making it in the music business, success didn't come quickly.
It wasn't until 1977 and the release of "Margaritaville" that he enjoyed his first, and only, Top Ten hit. But the wait was worth it: almost twenty-five years later, anything even remotely sounding like "Margaritaville" is still referred to as "Jimmy Buffett music." Buffett owns his category of music in the minds of millions. Whether or not you like Buffett's music, it's hard not to break into a big smile and have a heck of a good time at a Buffett concert.
Most musicians focus their attention on making and selling albums and videos, but Buffett aims higher, selling his fan the opportunity for a temporary escape into the land of fun. This lifestyle is what Parrot Heads around the world are really buying. They are purchasing the opportunity to fulfill their passions with like-minded individuals through various activities, be it a road trip to a Buffett concert, meeting with local Parrot Heads for drinks at happy hour, or volunteering with other Parrot Heads to help a nonprofit organization.
Today, Jimmy Buffett earns $100 million each year with his tours, restaurant sales, and albums. The key to his success? Creating and embracing a lifestyle a legion of loyal fans love.
Visit the official Jimmy Buffet Cult Brand profile.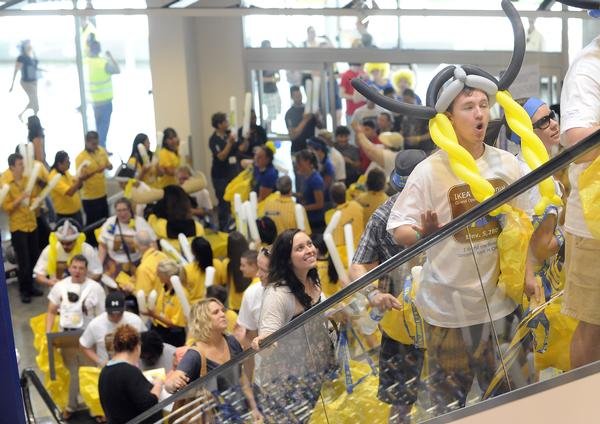 IKEA
People are camping outside. Traffic jams are so severe that highway exits must be shut down. Traffic lights are rendered useless requiring police to direct traffic. Is it a new Star Wars film? No, it's the opening of a new Ikea store.
Functionality differs between regions, and IKEA takes it into account when designing their products. They don't just have people complete surveys to figure out what they want. They go into their homes and see the ways they live. Visiting people's houses in Italy and the United States led to the understanding that Americans store more clothing in drawers. The result: deeper drawers for their American products. This attention to incorporating what their customers want is not lost on the customers. In one forum message, a user identified as bcbaird commented, "I like the IKEA cabinets because the money you spend goes towards the things that count … and not the things that don't." And, the attention has paid off: from 1997 to 2005 IKEA doubled its market share and tripled its sales from $600 million to $1.7 billion to become the seventh largest furniture store in the United States.
Visit the official IKEA Cult Brand profile.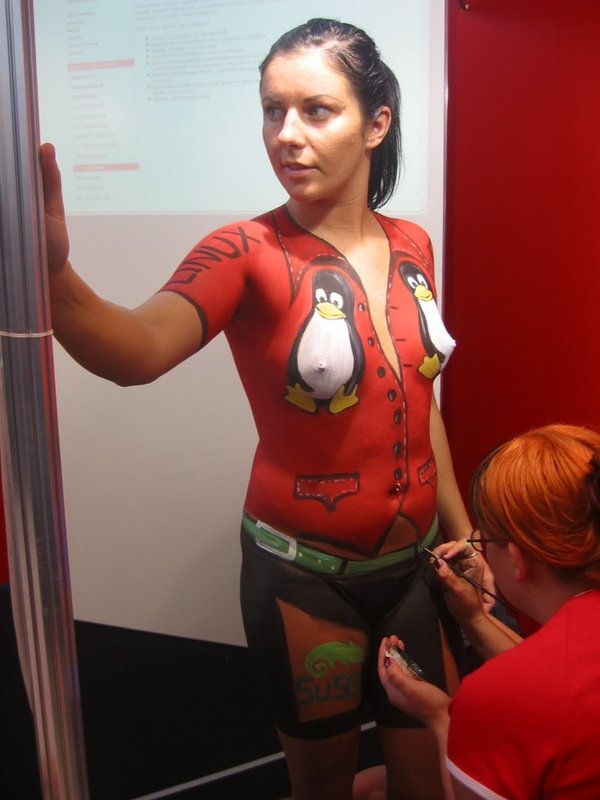 Linux
In 1991, Linus Torvalds, a twenty-one-year-old college student, set out to change this picture and develop a "cheap alternative" to UNIX.
By 1996, lively discussion had begun among open-source developers that the new operating system clearly needed to have its own mascot and logo. Ferocious animals like sharks, eagles, hawks, and foxes came up, but Torvalds hopped into the discussion and casually said to the open source community that he was rather fond of penguins. A fun-loving penguin was the antithesis of the logos of other tech products: they were cold and corporate. The penguin screamed: We're different! But Torvalds didn't want just any penguin for the logo, he wanted one that "looked happy, as if it had just polished off a pitcher of beer and then had the best sex of its life."
Today, Linux has millions of users around the world, and Torvalds is treated as a near-religious figure responsible for freeing a nation of engineers from their chains to sub-par operating systems. The open source development process doesn't discriminate. The best code always wins in the Linux nation, whether it comes from a fourteen-year-old kid in Buenos Aires or a fifty-year-old veteran programmer working for a major corporation. They know they will be judged by their peers by the quality of their work and their ideas, and not by their age, job title, background, or work experience.
The Linux Penguin now appears in everything from IBM's high profile campaigns to Linux T-Shirts, toys, and product packaging. The open source community has given the plump penguin its own name, Tux. The imaginary penguin is truly a star.
Visit the official Linux Cult Brand profile.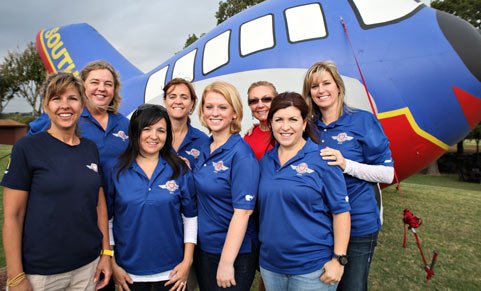 Southwest Airlines
Southwest's company is built on the idea that loyalty begins with the employees. In fact, their ability to be profitable depends entirely on them. Flying short distance flights is, according to conventional wisdom, an unprofitable approach, as planes are forced to spend a greater portion of time on the ground than the air. Rather than cutting labor costs and buying cheap equipment, Southwest relies on their employees to create profit by putting more planes in the air through quick turnarounds.
Everyone who is working for Southwest really wants to work at Southwest Airlines. There's no hierarchy between pilots and baggage handlers. Everyone is working together to best serve the customer and they're happy to do it. Not only does their state of mind create a positive atmosphere for the customers, but their efficient, communication-focused approach has resulted in fewer lost bags, fewer delays, and, inevitably, fewer complaints.
Herb Kelleher, ex-CEO of Southwest, demonstrated the understanding that customer loyalty began with the employees, when he claimed profit to be a byproduct of customer service. This driving concept has led Southwest to 33 years of profitability without any layoffs, figures that seem impossible in the airline industry.
Visit the official Southwest Airlines Cult Brand profile.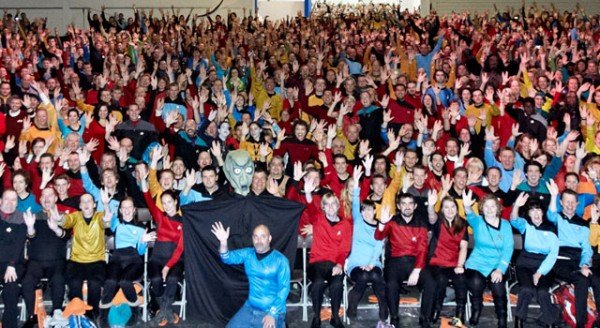 Star Trek
Star Trek creator Gene Roddenberry couldn't have been further away from fitting the mold of the typical Hollywood director. He wasn't born into a Hollywood family, and he didn't have any connections in the film industry.
In 1960, he began pitching the idea of Star Trek to the major studios. As wacky as it sounds today, it took Roddenberry six years of hustling and pitching before NBC finally bit on Star Trek. Even then, Roddenberry's real challenges were only beginning. The original Star Trek pulled only mediocre ratings and lasted only three short seasons before NBC cancelled it in 1969. In fact, the show barely made it into a third season. In 1967, when the cancellation after a second season seemed highly likely, word quickly spread among sci-fi fans that Star Trek was being cancelled. That's when the husband and wife team of Bjo and John Trimble entered the picture. The two buffs quickly reacted to the news by developing a "Save Star Trek" letter-writing campaign. Gene Roddenberry got down in the trenches with the Trimbles and helped drum up support. The result of their tireless efforts was that NBC received a barrage of letters from fans begging the network to bring the show back. NBC agreed and Trekkers got to see a third season of their beloved series.
Nine motion pictures, five television series, dozens of books, and endless amounts of merchandise later, Star Trek has grossed hundreds of millions of dollars for Paramount. None of this would ever have come to fruition if it had not been for Roddenberry pleading for support from his fans, and the Trek nation's wholehearted response. When Roddenberry passed away in 1991, he died knowing that his crazy idea had evolved into an important and lasting mainstay of American pop culture.
Visit the official Star Trek Cult Brand profile.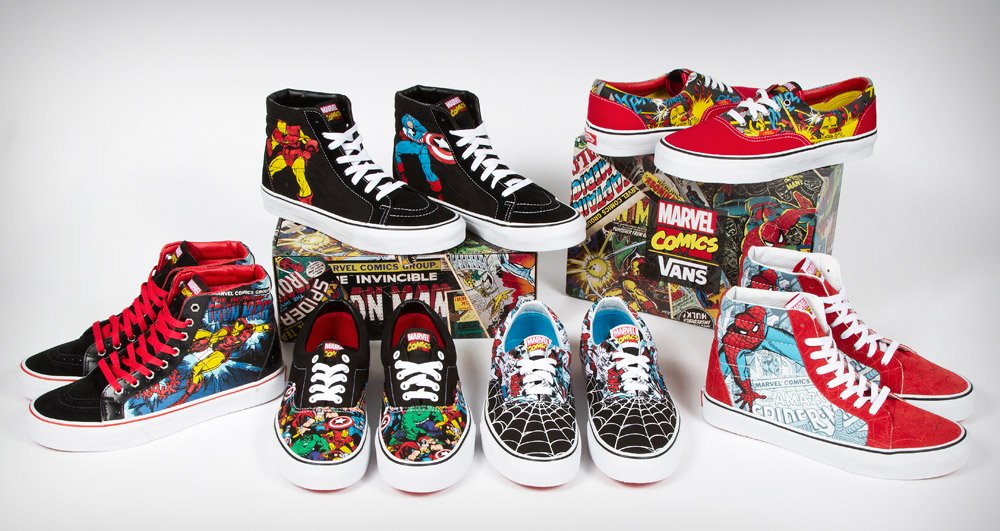 Vans
While Vans is today known as a symbol of alternative sports like skateboarding and snowboarding, the company didn't start out this way.
In the mid-seventies, Southern California skateboarders started wearing Vans shoes. Unlike any other shoe manufacturer at the time, Vans accepted these customers and began catering to the desires and needs of the, then, renegade skateboarding crowd. In fact, Vans was the first shoe company to start paying well-known skateboarders to wear its shoes. Vans took skateboarders—consumers that in the seventies were treated like lepers by the rest of corporate America—and celebrated them as champions. Vans preached to the choir and listened to the response.
It's no accident that Vans sponsors and organizes dozens of extreme sports events each year. It knows that this is the best way to connect with customers. For many teenagers and young adults, an activity like skateboarding is their passion.
In addition to developing high-profile events for its customers like the Vans Triple Crown and the Vans Warped Tour, Vans has also begun building and operating its own skateboard parks, each filled with thousands of square feet of space for both skateboards and BMX bikers of all skill levels. Vans uses the parks to continue to build an environment of collaboration and openness: Vans takes input from its customers about what it's doing right, what it's doing wrong, and how it can improve. Of course, each Vans-branded park also includes a retail shop with Vans shoes and merchandise. These parks give the people at Vans a unique way to weave their products into the regular activities of their customers.
Visit the official Vans Cult Brand profile.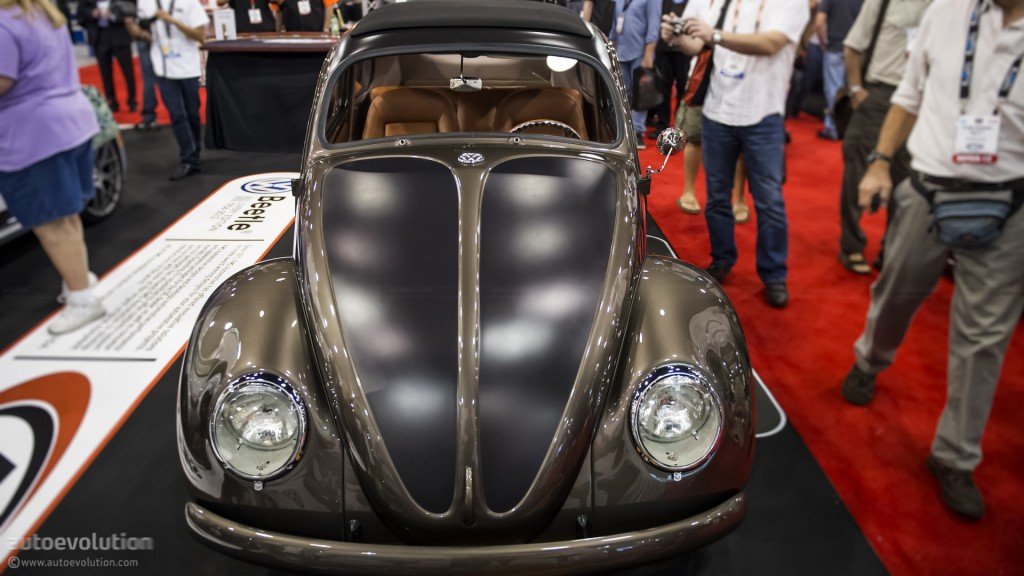 Volkswagen Beetle
Today the Beetle is regarded as arguably the best-selling car of all time, but back in 1948 it was unknown in the U.S., and many sales types believed no one would ever buy, partly because of its association with Nazi Germany.
Despite initial failures at introducing the Beetle into America, Volkswagen remained undeterred. They brought twenty Beetles to the U.S. to a private showing in New York City and then to the First U.S. International Trade Fair in Chicago. It wasn't an overnight success, but it started to get attention from the press and generated word-of-mouth buzz.
In addition to developing a unique design (the look), Volkswagen focused on developing a unique marketing message (the say and the feel) for the Beetle. In contrast to the advertising of the Detroit automakers of the 1950s and 1960s, which was full of slick copy and boastful claims, Volkswagen's ads for the Beetle were frank, direct, and honest. Some of the more memorable early print ads included "Think small," "Some shapes are hard to improve on," and the cult-branding clincher, "Do you earn too much to afford one?"
The combination of unique design elements and honest advertising became a killer combination. By the early 1960s, the Beetle became a magnet for legions of Americans who saw themselves as being different. As Bug Talesauthor Paul Klebahn summed up: "The Beetle tended to appeal to freethinkers. This was the thinking person's car. Instead of saying, look how much I paid for my car, it was look how much I didn't pay!"
When Volkswagen launched the New Beetle in 1998, they made a conscious decision not to show any drivers in its ads. They wanted their funky-shaped and lovable car to be the center of attention, not an actor or actress. "In the New Beetle's initial advertising, we never included people in the ads because we didn't want a person to say, 'Oh, that's who drives a Beetle,'" explained Steve Keys, Director of Corporate Communications. "We wanted you to be able to say, 'I can see myself in that car.'" It was a good move: everyone from teenagers buying their first car to aging baby boomers hoping to recapture their youth purchased the car. Volkswagen benefited from not shrinking its potential audience of buyers: No one had trouble seeing themselves behind the wheel of a New Beetle.
Visit the official VW Beetle Cult Brand profile.

World Wrestling Entertainment
World Wrestling Entertainment's (WWE) Vince and Linda McMahon are both masters at challenging and shattering conventional wisdom. They prove that anyone can build a Cult Brand.
Despite the current size of WWE, the McMahons still understand the importance of listening to the choir. "You really have to be listening and providing them with what they want to see," says Lind McMahon.
WWE's live matches give the company a unique opportunity to see what its most loyal fans like or dislike about a show on any given night. Introduce a new wrestler or storyline twist the crowd doesn't like, and chants of, "Booring! Booring!" will soon follow. By the same token, if WWE hits upon a great new gimmick or introduces a cool new wrestler, their always vocal fans will let them know about it. Scripts aren't fully set until the day of the show, and WWE will sometimes even change a script in mid-show based upon a positive or negative reaction. Today, WWE is the only international brand of any consequence in professional wrestling. Taking huge risks and always keeping the fans alive allowed Vince and Lind McMahon to build from scratch an entertainment empire that generates over $400 million in sales annually.
Visit the official WWE Cult Brand profile.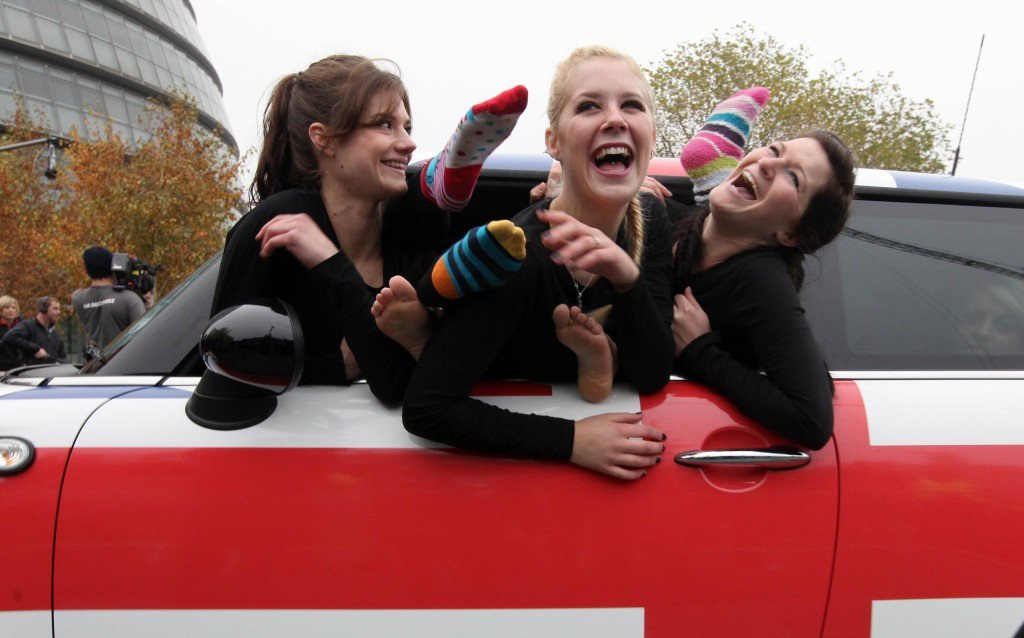 MINI
Like the Volkswagen beetle, MINI embraced the Golden Rule of Courage and stood out as something different. In the heyday of the gas-guzzling SUVs, the roads were congested with Escalades, Navigators, and the almighty Hummer. With bigger is better sensibility, drivers could preen their feathers and strut their egos by way of their vehicles. Yet when all of the cars were getting bigger, MINI prided itself on being smaller, much smaller. When MINI wiggled its way onto the scene, it became the little engine that could.
It has been more than fuel efficiency that makes MINI a smart choice. Like other Cult Brands that follow the Golden Rule of Freedom, MINI celebrates each individual driver and encourages him or her to "you-ify your MINI." MINI explains, "Everybody wants their car to say something different about them. Fortunately, the MINI can say anything."
MINI proudly fosters a solid network of customer communities—the MINI Family, as it's called—connected throughout the world. MINI explains, "Dating back to its birth in the UK, there's a long-standing tradition of MINI owners acknowledging each other when they pass on the streets … So when you pass another MINI, don't be shy. Give them a wave. It could be as subtle as raising an index finger off the steering wheel or as enthusiastic as two hands out the sunroof (although it would probably be best if these were passenger hands)." You'll also hear MINI drivers acknowledging one another by flicking their headlights, and even giving high-fives out the window while passing each other by.
Visit the official MINI Cult Brand profile.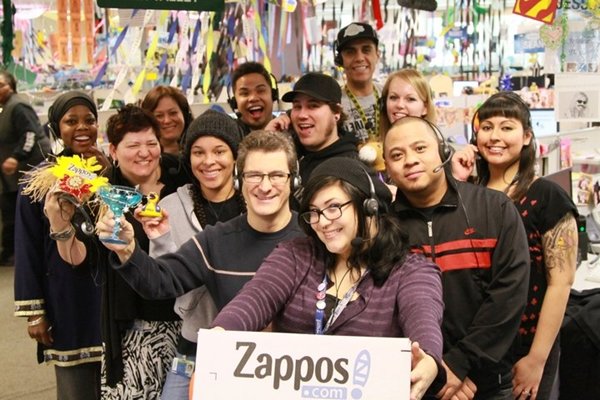 Zappos
Founded in 1999, Zappos.com was the product of Internet entrepreneur Tony Hsieh's Venture Frogs venture capital firm. In 2003 seeing that the only reason the company made it this far was the direct result of customer satisfaction, through repeat business and word-of-mouth, Hsieh focused every aspect of the company on delivering great service and WOWing the current customers.
Hsiesh's long-term, customer-based strategy paid out, bringing Zappos to $1 billion in sales in 2008, two years ahead of schedule. Zappos now operates as an independent entity and maintains its unique culture. Rather than focus on buzz and major marketing schemes, Zappos continues to focus their efforts on what made them successful and made their customers love them: building long term customer relationships by continuing to WOW them with every interaction.
Visit the Official Zappos Cult Brand profile.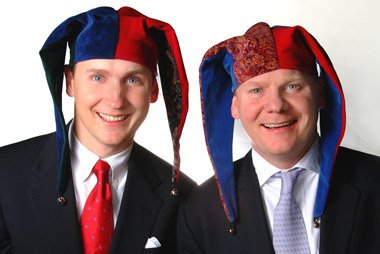 The Motley Fool
Brothers Tom and David Gardner started writing a 16-page investment newsletter for their family and parents' friends. In August of 1993, The Motley Fool was born. Embracing the power of the Web to harness a community, the Fools quickly established the largest financial community—first on AOL in 1994 and then on their own website in 1997.
One of the best qualities of The Motley Fool is that they've found a way to make investing and other financial matters fun. In fact, it's part of their mission and even their tagline: to educate, amuse and enrich. Through witty commentary, playful jabs at each other, and comical writing, The Motley Fools is committed to helping their Brand Lovers save for retirement and entertaining them in the process. And, of course, the The Motley Fool internal culture propagates a similar level of freedom and fun: In a land of political bureaucracy, the Virginia-based headquarters was listed as one of the "Great Places to Work" by Washingtonian magazine.
The doors at The Motley Fools are always open: Anyone is welcome to join the Foolish Community. The only criterion is the desire to take control of your own finances and to have some fun in the process. Over 50 The Motley Fool staffers monitor the forums, offerings insights and data not just as financial "experts," but as additional members of the community.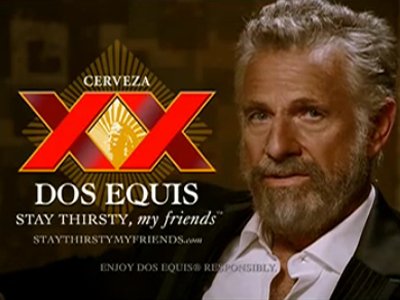 Dos Equis
Dos Equis beer has created a fictional character that all men envy and strive to emulate, a modern day James Bond, if you will.
The Most Interesting Man in the World commercials are inspirational.
The agency describes the Dos Equis spokesperson "He is a man rich in stories and experiences, much the way the audience hopes to be in the future. Rather than an embodiment of the brand, The Most Interesting Man is a voluntary brand spokesperson: he and Dos Equis share a point of view on life that it should be lived interestingly."
"Stay thirsty, my friends"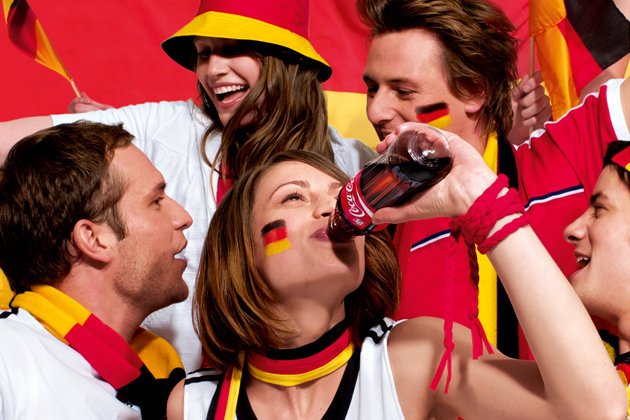 Coca-Cola
Coca-Cola is a leading its loyal fans into making the world a happier place. This give fans a place to belong to something more than just a product.
"Throughout its history Coca-Cola has always had a role in bringing simple moments of happiness to people around the world every day," said Joe Tripodi, chief marketing and commercial leadership officer, The Coca-Cola Company. "Today we have an engaged global community more than 50 million strong connected through Facebook. This provides an opportunity to engage our most supportive and enthusiastic fans in a quest to find ways to make the world a happier place."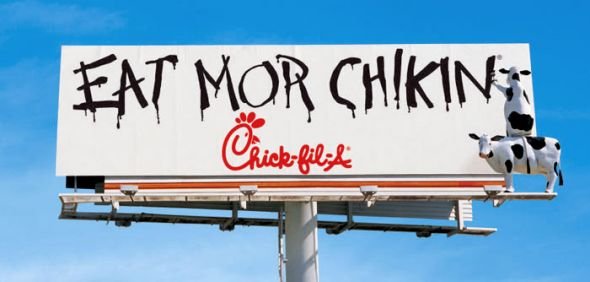 Chick-Fil-A
In 1995, a renegade cow, paintbrush in mouth, painted the three words "EAT MOR CHIKIN" on a billboard. From that day forward, the burger-eating landscape would forever be changed. These fearless cows, acting in enlightened self-interest, realized that when people eat chicken, they don't eat them. Today, the cows' herds have increased and their message reaches millions – on television, radio, the internet, and the occasional water tower. Needless to say, Chick-fil-A fully endorses and appreciates the monumental efforts made by our most beloved bovine friends.

Ritz-Carlton
The history of The Ritz-Carlton Hotel Company, originates with The Ritz-Carlton, Boston. The standards of service, dining and facilities of this Boston landmark serve as a benchmark for all Ritz-Carlton hotels and resorts worldwide.
The legacy of The Ritz-Carlton, Boston begins with the celebrated hotelier Cesar Ritz, the "king of hoteliers and hotelier to kings." His philosophy of service and innovations redefined the luxury hotel experience in Europe through his management of The Ritz Paris and The Carlton in London.
The Ritz-Carlton, Boston revolutionized hospitality in America by creating luxury in a hotel setting:
Private bath in each guest room
Lighter fabrics in the guest room to allow for more thorough washing
White tie and apron uniforms for the waitstaff, black tie for the Maitre d' and morning suits for all other staff, conducive to a formal, professional appearance
Extensive fresh flowers throughout the public areas
A la carte dining, providing choices for diners
Gourmet cuisine, utilizing the genius and cooking methods of Auguste Escoffier
Intimate, smaller lobbies for a more personalized guest experience
Cesar Ritz died in 1918 but his wife Marie continued the expansion of hotels bearing his name. In the United States, The Ritz-Carlton Investing Company was established by Albert Keller who bought and franchised the name. In 1927 The Ritz-Carlton, Boston, opened and other hotels followed in New York (at Madison and 54th), Philadelphia, Pittsburgh, Atlantic City and Boca Raton. However, by 1940 none of the hotels were operating except The Ritz-Carlton, Boston. The hotel embodies the vision of Cesar Ritz, Yankee ingenuity and Boston social sensibilities.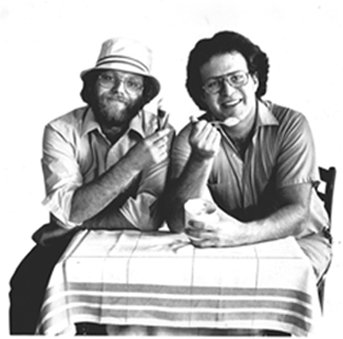 Ben & Jerry's
From a renovated gas station in Burlington, Vermont, to far-off places with names we sometimes mispronounce, what began over 30 years ago with 2 guys creating otherworldly ice cream flavors has turned into a tastebud-boggling odyssey of Ben & Jerry's desserts served around the world.
Using an old-fashioned ice cream freezer, they began churning out all the rich & creamy, fun & chunky ice cream flavors they'd always dreamed about, flavors loaded with all their favorite chunks of fruits, nuts, candies, and cookies.
Soon there were long lines stretching out the door of the old gas station, as more and more folks clamored for a taste of Ben & Jerry's flavor creations. Their ice cream was such a hit, it wasn't long before they began selling it to local restaurants, then grocery stores and supermarkets throughout Vermont and beyond. Way beyond.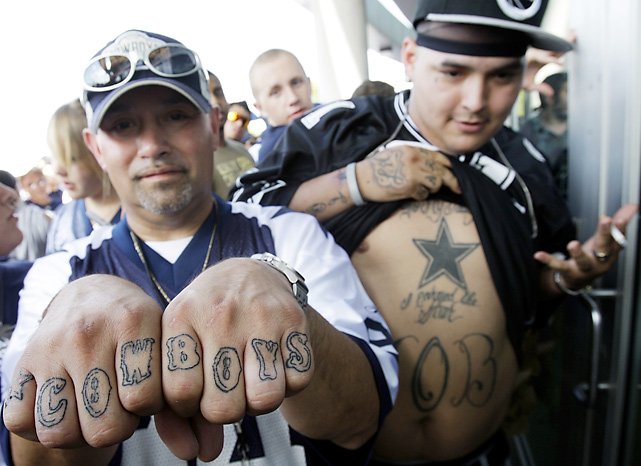 N.F.L.
Football has become the most popular sport in the United States.
Millions tune in on Super Bowl Sunday to watch the big game. Whether they are diehard fans or people who only watch one football game a year, NFL has a huge fan base from coast to coast.
Every Sunday, an average of 65,000 people attend each game, and even more watch on television. Cities close down and people stop whatever it is they are doing to cheer on their favorite team.
The NFL has 32 teams spread out across the country, each with their own rituals, stadiums, chants, and fans. Through good times and bad, there are certain fan bases who continue to show their loyalty.