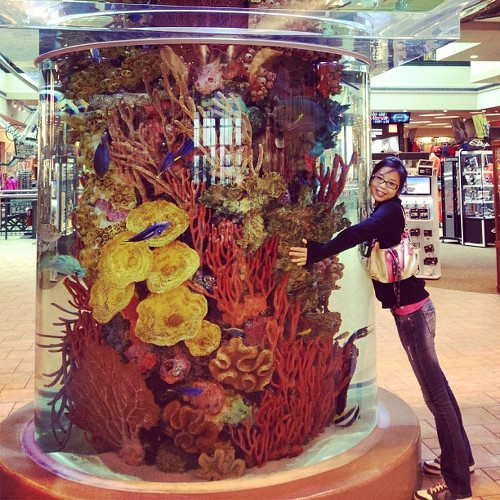 A Brand Lover hugs a 16,000-gallon saltwater fish aquarium at a Scheels store in Springfield, IL.
Steve M. Scheel, CEO of Scheels, and a few associates were recently featured in the Fargo INC! article "HOW TO BUILD A BUSINESS THAT WILL LAST, THE SCHEELS WAY."

What does it take to make a 115-year-old company a great place to work and shop?  
Scheels' success can be tied back to the exceptional people who approach their job EVERY DAY as "owners" with Purpose, Pride, Passion, Personality, and Performance.
Any leader can learn from the Scheels Team. Click the link here to read the full article.