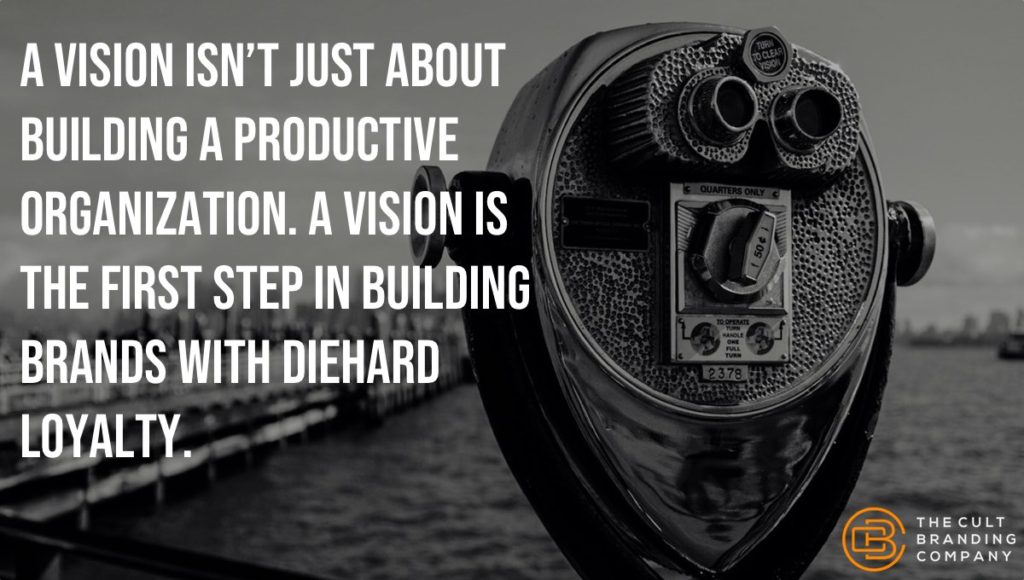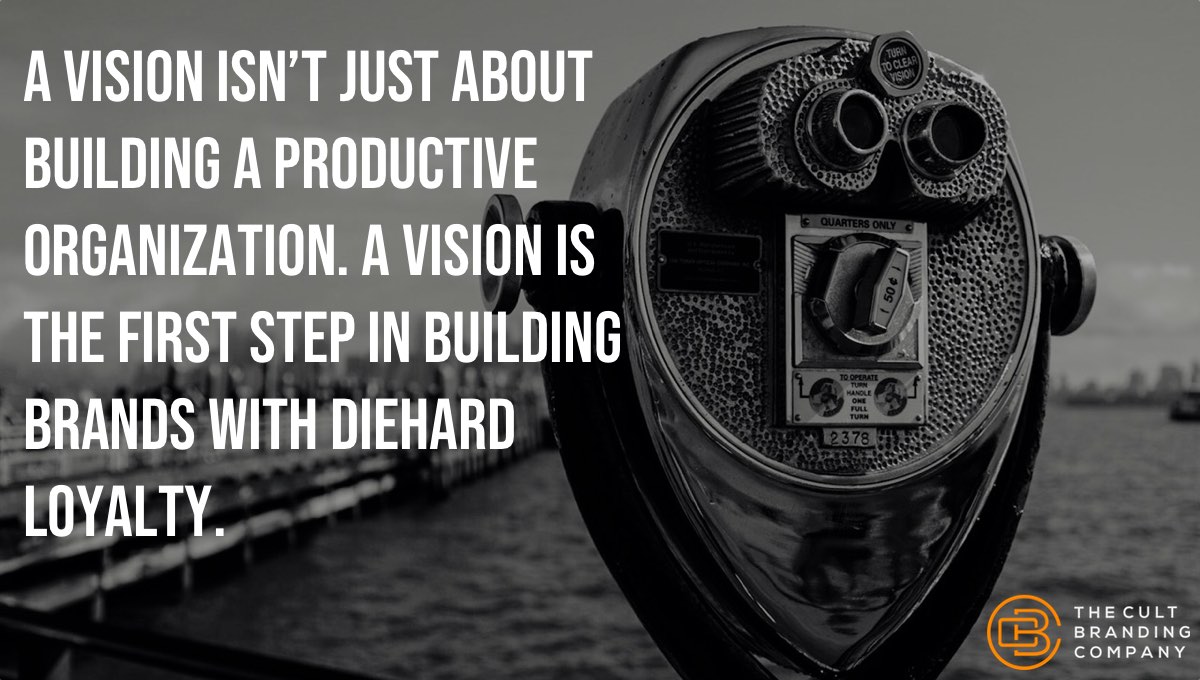 A vision gives you clarity on what you should and shouldn't do. It forces you to stand for something instead of being for everyone. And, it gives you the confidence to make those decisions: when you have a vision you believe in, you'll have the emotional wherewithal to fight for what's best for the organization over the long-term, not just today.
Having a vision isn't just about trying to achieve the vision. It's about turning your company into the type of organization that has the potential to achieve the vision.
A vision allows you to cut out everything that isn't pushing you towards it. It enhances productivity by guiding employees to focus on what really matters instead of falling into the trap of just staying busy that happens in most companies.
A vision makes people take ownership. When a vision is shared between the organization and employees, employees can align their personal goals with the organization's: what they want out of life can be fulfilled by using their skills to push the organization forward. In doing so, it helps people self-actualize and develop high levels of attachment to the organization's success.
Ultimately, a vision makes sure everyone in the organization is pushing towards the same thing and finds motivation in it. This is especially important in an age when it's become popular to empower employees, because if employees are empowered without a shared vision, they'll end up putting in a lot of effort without any cohesive direction. This will pull the organization in many directions and create a lack of unity.
But, a vision isn't just about building a productive organization. A vision is the first step in building brands with diehard loyalty.